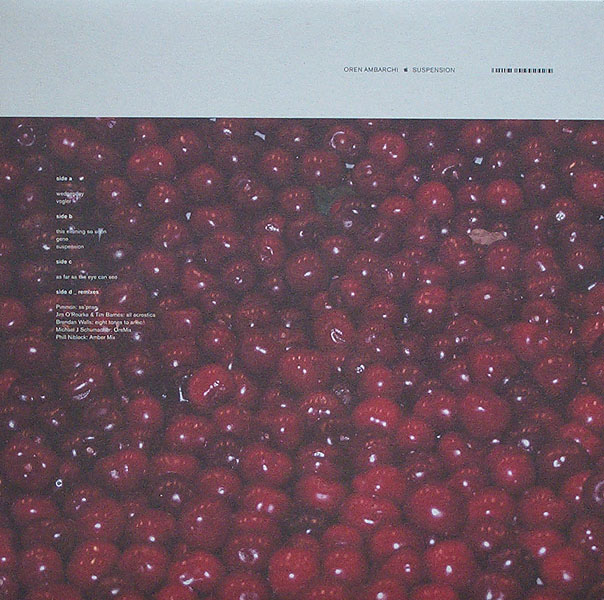 Electronica Obscurities #3

Oren Ambarchi - "Suspension"
Just picked this up yesterday (on "wax", natch).


Oren Ambarchi is quite the player on the Australian experimental music scene but he's probably best known for his work with Sunn0))). The press release for his recent Southern Lord release noted that Ambarchi's solo work sound rather like that band minus the distortion. And it's true: drones you can feel in your ribcage; ponderous repetition; crackling static.


The distortion isn't the only thing missing here, though. Whereas Sunn0))) are founded on a basis of very Metal schtick, "Suspension" is a masterclass in formalist abstraction. I often have a problem with music that goes out of its way to avoid dealing with fixed meanings. You have to come up with something pretty ravishing for it to succeed on a purely sonic level. Pleased to say "Suspension" passes this test with flying colours (and is way better than I remember it being from when I first heard it, a few years back).


By the same token, Trim's "Fire Hydrant" is a grime track that I have no problem enjoying a merely musical level,l without worrying about what it means in either the micro or the macro sense. Turns out that this track is the B-side of Trim's (only?) single "Boogieman". Anyone know where I can pick up a copy of the "Boogieman" 12"?